Share your love for Shakugan no Shana!
See how fellow fans thanked the staff for the production of the Shakugan no Shana anime series!
http://www.shakugan.com/arigatou/
Featured Article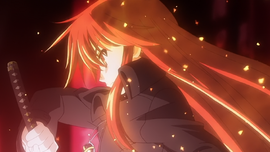 The End of Everything, The Beginning of One Thing is the first episode of the anime series Shakugan no Shana. Yūji Sakai, an ordinary high school student, stumbles upon a hidden world frozen in time, full of monsters who devour human existence, and meets the girl with flaming-hair and burning-eyes. He finds out that his existence had been consumed, leaving him to slowly fade away as a Torch, a temporary replacement of a human.
The episode first aired on October 6, 2005.
read more about our featured article here.
Featured Poll
Which media of the Shakugan no Shana franchise is your favorite?
More polls? See the Poll Archives.
Featured Media
Shakugan no Shana ~Final~ Trailer
on Comiket 80
Helping Out
To write a new article, just enter the title in the box below.
Not sure where to start?
Register to become a new member of the Shakugan no Shana Wiki Community!
If you are new to Wikis, check out the tutorial.
Adding content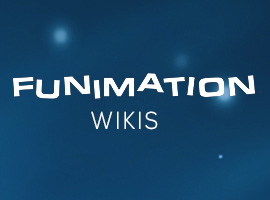 Community content is available under
CC-BY-SA
unless otherwise noted.